Gosh I must be old. It's nearly 30 years now since I bought my first VHS recorder. Over 25 years since I bought a laserdisc player too, and how few people remember them. Now we have DVD! Whatever next? I know, you're all thinking Blu-ray. But with the DVD format still fairly new, will people really invest in this technology? History has shown many more losers than winners.
You remember VHS and probably Betamax, but do you remember the Philips 1500, 1700 and 2000 formats?
Very few people I speak to remember laserdisc. There was also CED Selectavision from RCA.
Before DVD we had Video CD. There's also Super VHS, portable VHS-C, 8mm, Hi-8, Digital 8...
I was an original adopter of the original laservision system. I bought an early Pioneer top loading player with a tube laser. It's over 20 years old and I still have it today. Here's a photo of it from the laserdisc archives...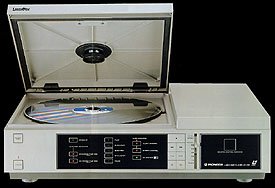 I also have two Pioneer DV-F07 300 disc DVD changers, a Philips DVD recorder and a Panasonic portable DVD player for those long flights.
- - - - -
I have a varied taste in movies. I love science fiction and good action movies; like Arnie in the Terminator or
Total Recall, Bruce Willis in Die Hard, The X-Files, Babylon 5 and Star Trek.
Yet one of my all time favourite movies was actually made in 1946 and is partly in black and white. The film is called "A Matter of Life and Death" (Stairway to Heaven in the US).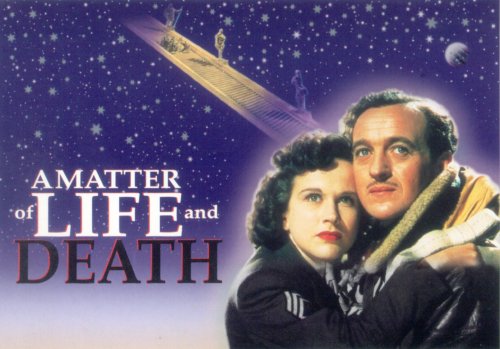 Amazon UK say:
Briefed by the Ministry of Information to make a film that would foster Anglo-American relations in the post-war period, innovative filmmakers Michael Powell and Emeric Pressburger, came up with A Matter of Life and Death, an extravagant and extraordinary fantasy in which David Niven stars as a downed pilot who must justify his continuing existence to a heavenly panel because he has made the mistake of falling in love with an American girl (Kim Hunter) when he really should have been dead. National stereotypes are lampooned as the angelic judges squabble over his fate. In a neat reversal of expectations, the heaven sequences are black and white, while earth is seen in Technicolor. Daring cinematography mixes monochrome and colour, incorporates time-lapse images and even toys with background "time freezes" 50 years before The Matrix. Roger Livesey and Raymond Massey lead the fine supporting cast. This is one of the undoubted jewels of British cinema.