The photo opportunities in Budapest over Christmas were not good. Nothing to do with the city, just that the weather was poor, with a constant leaden grey sky.
Christmas Eve in Budapest was quite a challenge. This is the evening that
families spend together, exchanging presents, and the guide says that the
city pretty much closes down from
noon on December 24th - OOPS! Next time Steve, plan more carefully!
So finding somewhere to eat on Christmas Eve as a single traveller was not easy. A stroll down the street to a local restaurant that was rumoured to be open allowed me to meet some of the local people, up close and personal! A young lady said hello, then wondered if I was lonely and needed some company. She told me she had a good body and asked me what I would like to do...
I was most embarrassed, but in situations like this I find that a polite no thank you is usually the best option. Although perhaps if I had invited her to dinner I would have been offered a table at the first restaurant I tried - that was too busy to accept me.
Eventually a taxi found me a restaurant that was open, and what a great find it was! Pest-buda, high on the Buda side of the city in the castle district, was a real treat. They even had a piano player to help the evening mood.
Leaving the restaurant I was anticipating a walk back to the hotel, but people were coming together outside Matthias Church and I realised it was just ten minutes before midnight. I had to go in for midnight Mass and what a splendid time I had. The interior of the church is magnificent and the Mass was very moving even if I couldn't understand much of what was said.
If you have a strong constitution, try the Hungarian alcoholic 'digestive elixir', Unicum liqueur.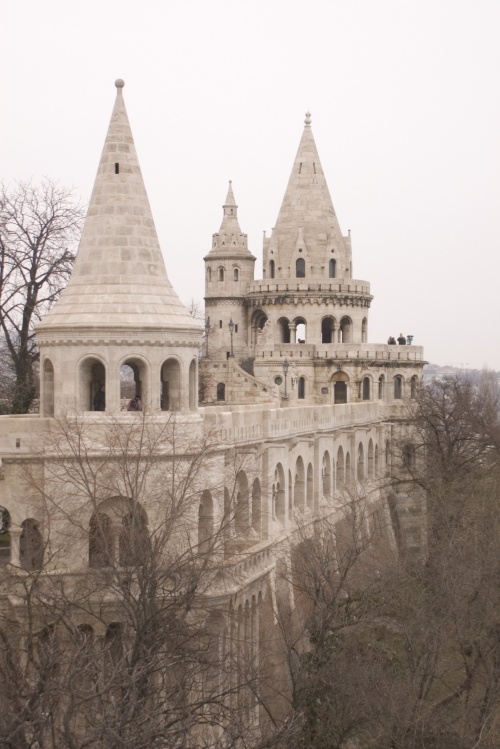 The Fishermen's Bastion offers great views of the city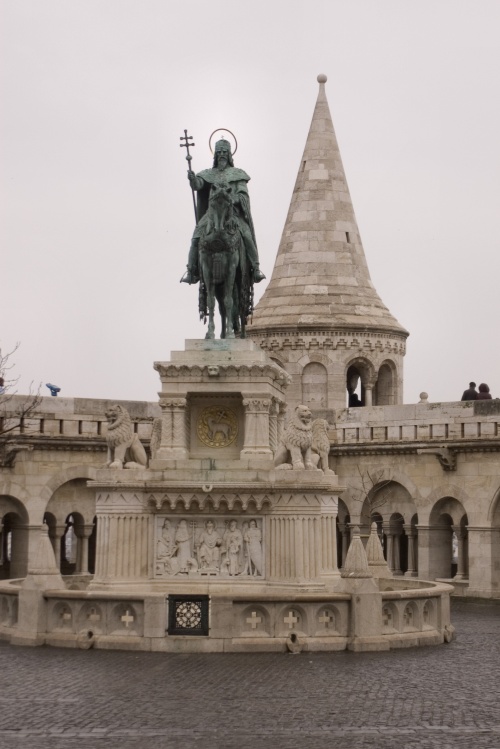 The statue of Hunyadi - the father of King Matthias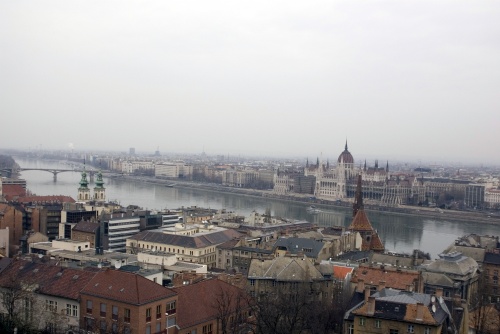 A view over the city showing the Royal Castle

The Royal Castle and a section of the Chain Bridge

Liberty Bridge and King Saint Stephen - patron saint of Hungary
I'm curious as to why he looks so sad.

I think I'm getting a 'thing' for Eastern European statues - don't you agree that they have some amazing monuments?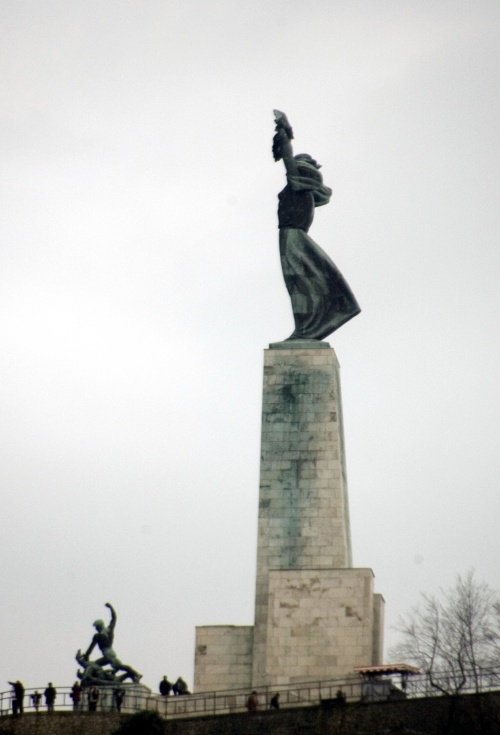 Here's another - now I just need a Hungarian friend to tell me what they are called.