As I mentioned, travel and photography are two
passions of mine. Here you'll find some links to pages
that have photos from my trips.
The photos taken up to April 2004 were mostly taken with an Olympus C40 digital camera. a 4 megapixel camera with a rather odd 2.8x zoom and smartmedia memory. It did have a 7mp interpolated picture taking option though that I used on occasion. I really liked the sliding front cover that protected the lens and turned the camera on and off.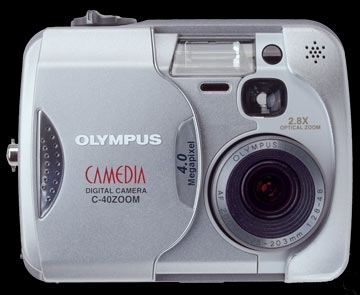 After many faithful years of service and great photos, it was replaced. My friend Chris has a sister in Australia that wanted a digital camera. So Gerry is the new owner and I hope she has as much fun taking photos as I did.
My next camera was an Olympus C70. With 7million pixels, a 5x zoom and lots of other fancy features it was an obvious replacement for my C40.
In April 2004 I treated myself to a Pentax *ist digital SLR with 6 megapixels. But how quickly technology marches on. In just over two years we had 10mp digital SLRs. I swapped my *ist digital for an excellent Technics turntable.
In December 2007, just before my trip to Jordan, I treated myself to a new digital camera, a Canon Powershot G9. This was the first time I had strayed from Olympus compact digital cameras and wasn't sure if I would take to the difference in operation, menus and such.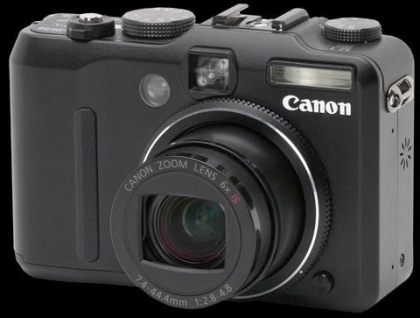 The Canon G9 has a 12mp sensor producing huge 4000 x 3000 pixel images. It also has a 6x zoom. Other amazing features include a large 3 inch LCD screen, an image stabiliser that helps to reduce or eliminate camera shake, a 'face detection' auto focus, and the ability to add an adaptor tube for filters and dedicated wide-angle and telephoto attachments to increase creativity. The only omission I can think of that my Olympus cameras had is a remote control.
I now have the adaptor tube, a polarising filter, wide-angle and telephoto attachment lenses.
Beyond the technical specs, what really impressed me about the Canon G9 was the user interface. It's very smart. If you take a 'portrait' photo, on play back the image is automatically flipped so the picture is upright. If on playback you turn the camera on it's side, it knows and flips the image so it remains upright. It leaves my poor Olympus looking like it came out of the ark. The Canon is also finished in sexy black.
In 2013 I finally upgraded from my Canon G9. I bought a Canon Rebel T4i SLR - otherwise known as a 650D. Of course two months later they brought out the Canon T5i/700D, but they are almost exactly the same. My T4i has an 18 megapixel sensor and an 18-135mm STM lens.
I also have a couple of 35mm film SLRs, both Pentax; an MZ-3 and MZ-5. I like their 'retro' styling, I can shoot in program mode, or with a twist of a dial change to shutter priority, aperture priority, or manual. No having to play around with pressing buttons while looking at an LCD screen. Sometimes even techies admire and even prefer the simple approach.