I heard that Gary Numan was going to be performing in Los Angeles in October. As I was flying from London to Palm Springs at the end of September I decided to see the show on Friday October 18th.

Gary was performing at the Masonic Lodge in the Hollywood Forever cemetery which sounded like a great venue. October 18 was also a full moon which seemed like an appropriate evening to visit the cemetery!

There was an option to buy a VIP meet and greet ticket that included a CD of Gary's new album - Splinter (Songs From a Broken Mind), and I couldn't resist the opportunity to meet Gary!

Hollywood Forever cemetery is on Santa Monica Boulevard. The drive from Palm Springs was uneventful and I arrived in good time for the meet and greet. The gatekeeper at the cemetery was very helpful, pointing out parking for the VIP ticket holders. Gary's tour manager met the VIP group of about twenty people and handed us our signed Splinter CDs and VIP laminates before we went into the Masonic Lodge.

We were asked to form a line to meet Gary, and there was an air of excitement as he entered the room! I was towards the end of the line but chatted with the other Numan fans as we moved forward.

It didn't seem long before it was my turn to meet Gary and we chatted as he signed a couple of photos and vinyl album covers. We chatted about many things, including what car he drives and his reasons for wanting to live in the US. In fact we seemed to have been chatting for too long, as his manager came up and politely mentioned there were other people wanting to meet Gary!

With the meet and greet over we were invited to the sound check, and then had to leave and re-enter the venue, this gave me an opportunity to put the signed photos and albums in the car.

Those of us with VIP laminates were allowed to the front of the line that was forming to see the show. Gary had performed at the Observatory in Santa Ana the previous month and at the Masonic Lodge the night before; it seems the word was out that this was a great show and a large crowd was gathering.

Gary did not disappoint! He gave a powerful and energetic performance of most of songs from his new Splinter album - I Am Dust, Everything Comes Down To This, Here In The Black, The Calling, Splinter, A Shadow Falls On Me, Lost, We're The Unforgiven, Love Hurt Bleed and in the encore My Last Day - some tracks from Pure and Dead Son Rising, and classic Numan anthems such as Cars, Down In The Park and Are 'Friends' Electric?

Gary's family were also at the show and in the break before the encore his brought his daughters on stage.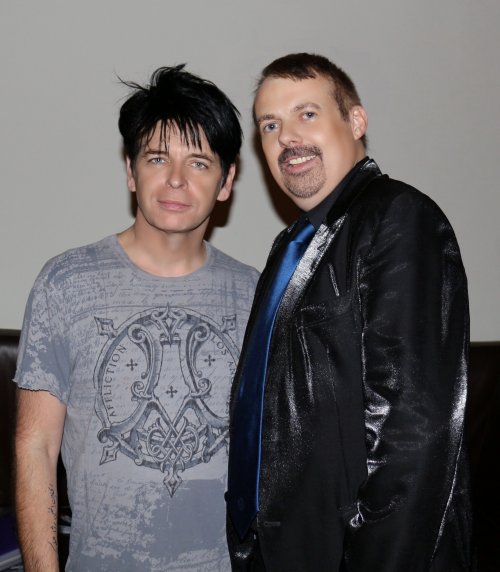 With Gary at the Masonic Lodge, Hollywood Forever Cemetery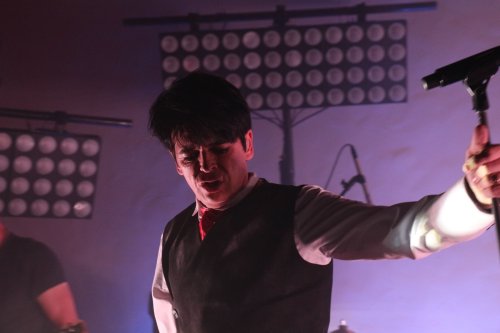 The show starts at Hollywood Forever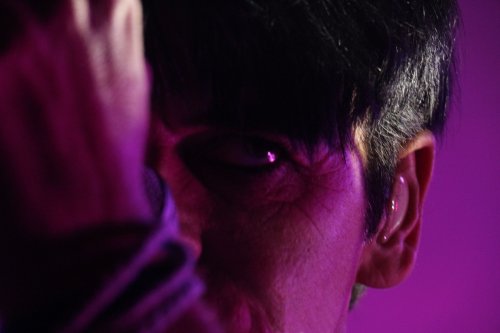 I was right at the front of the stage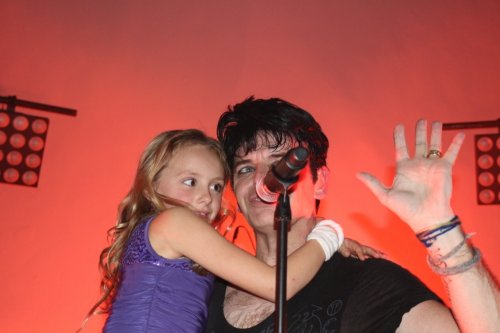 Gary and his daughter Persia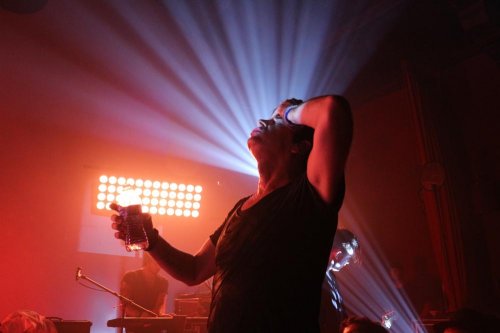 Gary mid performance