Arriving in Helsinki on Friday afternoon, we made our way to the Hotel Kämp. Another hotel with a history, Hotel Kämp is one of the most valued historical buildings in central Helsinki.
In November 1887, restaurateur Carl Kämp made a dream come true. The Hotel Kämp was born, offering a country on the threshold of independence a taste of great European cities, luxury and refinement. The Hotel Kämp became an integral part of Finnish history, blending eastern and western Europe with art, politics and business life. After extensive renovation it reopened in May 1999.
After a quick shower and change, we went to the tourist centre, just a block or two away, to buy a Helsinki Card, that entitles you to free travel on public transport, free entry to the zoo, museums and discounts on many other things.
From there we took the small ferry to the Helsinki Zoo (founded in 1889), one of the old zoos in the world. In Helsinki Zoo you meet animals all the way from the arctic tundra to the tropical rainforest. I went for one special reason, a new addition to the zoo called Bear Castle! Although the weather was overcast, the bears made an appearance for us as you can see!
From there a short stroll took us to the Lutheran Cathedral designed by C.L. Engel in splendid Neoclassical style. The work began according to his designs in 1830, and was completed after Engel's death in 1852. In addition to serving its own congregation, it is the scene of major state and university events, while exhibitions and concerts are held in the crypt.
That evening we went for dinner at a restaurant close to the Uspenski Cathedral called the Bellevue - the oldest Russian restaurant in Helsinki - established in 1917. You can visit their website here http://www.restaurantbellevue.com
This is where I have a confession to make. I ate potroast steak of bear. At first I couldn't believe it was legal to put bear steak on the dinner table, so I asked if it was true. Apparently in the north of Finland near the Russian border the occasional bear is taken and ends up on the Bellevue menu! I joked that the poor Russian bears were coming over the border without their visas, and being shot to feed us! It was delicious though, I can't wait to go back and enjoy bear steak again! Sorry Bear Castle bears!
The next day was sightseeing day. As you can see from the photos, the weather improved and was glorious by Saturday afternoon.
Today included a visit to the Uspenski Cathedral, the largest orthodox church in Western Europe. With its golden cupolas and redbrick facade, the church is one of the clearest symbols of the Russian impact on Finnish history.
A very beautiful if slightly over-dressed, building, with a very ornate interior and the opportunity to buy some extremely tacky (and some not so tacky) iconic souveneirs!
Later in the afternoon I wandered around Stockmans, a huge Helsinki department store, then we took a taxi to Sibelius Park, named after Finland's greatest composer Jean Sibelius on his 80th birthday in 1945. This is a favourite destination for tourists due to the Sibelius Monument designed by Eila Hiltunen. An impressive work of art in a beautiful setting.
After a tram ride back to the hotel, it was a short walk to G.W. Sundmans restaurant for dinner.
What a disappointment this was. Although they have a beautiful views over the harbour, a great menu (I dined on reindeer) and an extensive wine list, the service was viciously slow and lacking in charm. It took an hour and 15 minutes for my reindeer to arrive, it must have come all the way from Lapland! At one point I was convinced they were teasing us with the bread basket, leaving it tantalisingly near our table, but never actually bringing it to us. Best avoided - I say go to Bellevue and have a bear!
Although Helsinki is not an inexpensive city, it is very beautiful. Also, the Finnish people all appear to speak English and are almost invariably very friendly and polite. People will often stop and chat at tram stops and the like, often starting conversation in Finnish and switching effortlessly to English when you explain you don't understand. My short trip to Helsinki was extremely pleasant and I'm looking forward to visiting again, hopefully making a trip up to Lapland next time!
On Sunday morning after breakfast we made our way to the Copterline terminal and took a 20 minute helicopter flight from Helsinki to Tallinn. A most pleasant way to travel! You can see the photos of Tallinn by clicking on the link below.


The Hotel Kämp foyer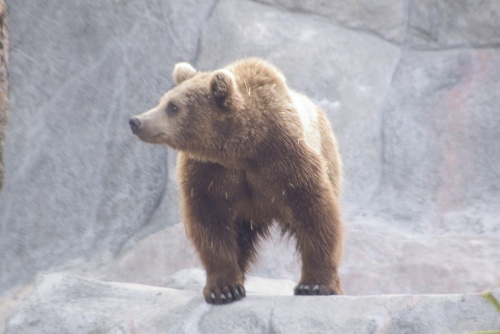 Bears at Bear Castle, Helsinki Zoo

By the statue in front of the Cathedral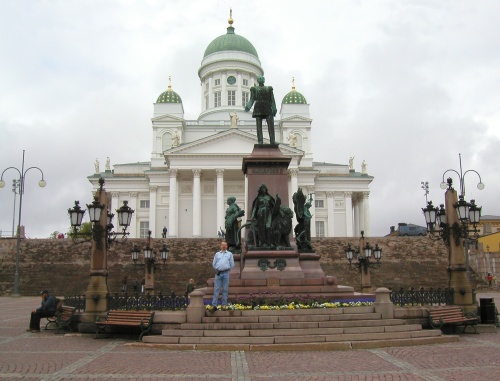 An overcast afternoon at the Cathedral

The weather the next day brightened considerably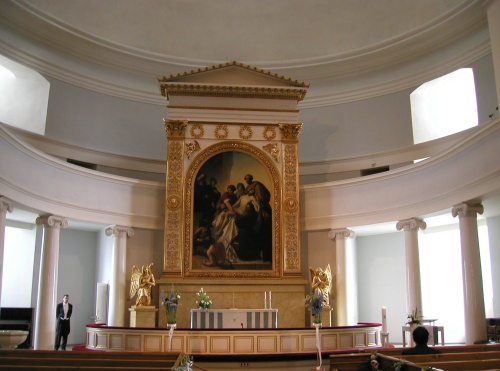 Inside the Cathedral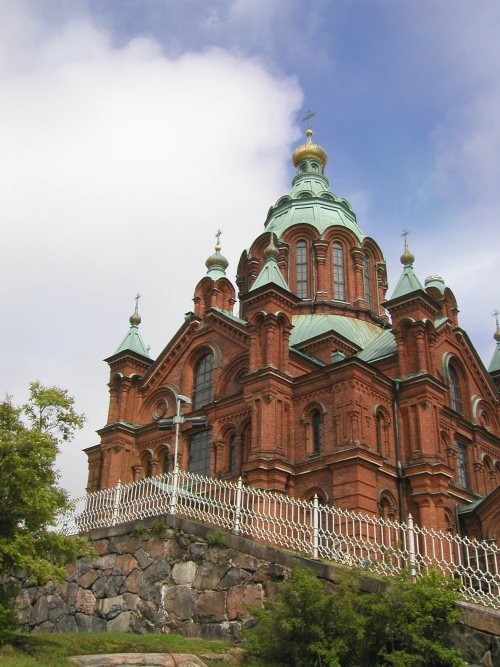 The Uspenski Cathedral, high on the hill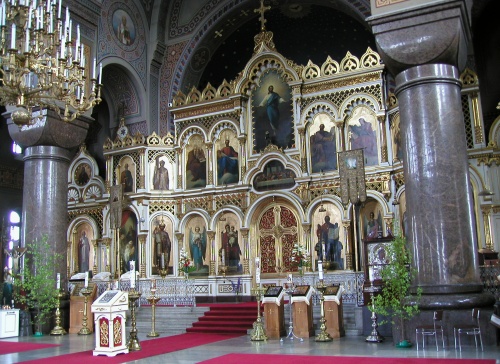 As you can see, no expense spared on the adornment for the Uspenski!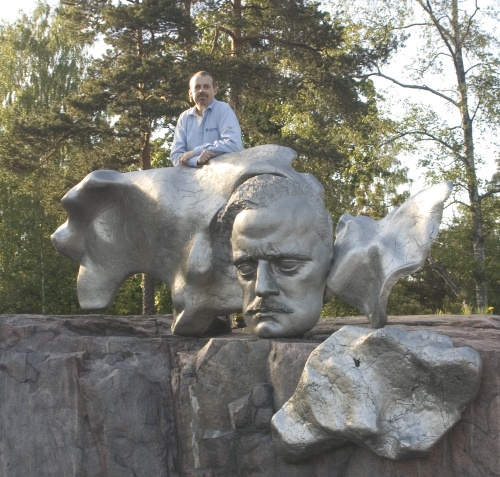 By the Sibelius monument in Sibelius Park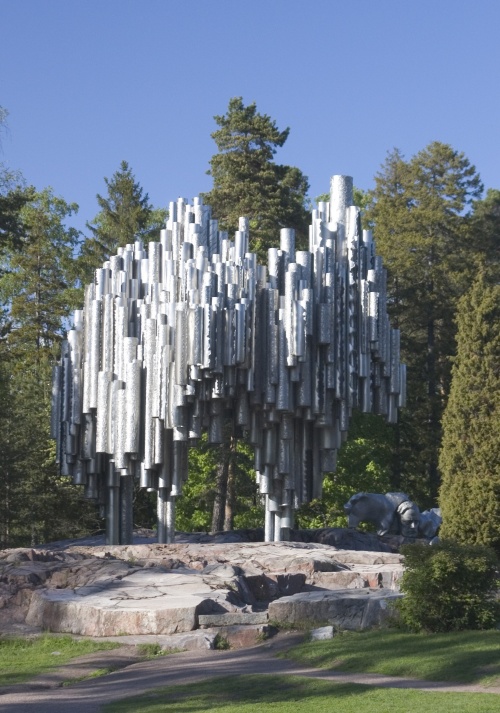 The Sibelius monument in all it's glory