I've been on a few travels since the visit to North Wales with Jamie last August.
In December 2006 I took a trip to Orlando, only to discover once again that for some reason Florida doesn't agree with me so I didn't take any photos of note.
My house, that was up for sale, had an offer on it in January 2007 so I spent the early part of the year dealing with the sale and packing up of all my possessions.
My friend Robin kindly let me stay with him while I sort my life out, so I have been travelling to give him some time to himself.
In April I took a trip to Palm Springs as I was thinking of buying a business there. However a lack of suitable investment opportunities plus business visa applications taking up to 6 months in the UK have left me looking at other options right now.
I did enjoy hiring the Chrysler 300, as this is one of the few 'affordable' new cars on the market these days that I actually like and it gave me an opportunity to try one.
In May I took a trip via Belgrade to Kotor, Montenegro. I didn't find either Belgrade or Montenegro that exciting and it seemed to rain all the time, so I doubt I'll be back. I've decided the reason I like places like Palm Springs (and Egypt!) is the dry heat. When you live in England you sometimes feel that it rains every day.
In June I took a trip to Kenya. At last, a trip on safari to see lions, hippos and other wild creatures!
I booked the trip through a company called Kuoni, that had a special offer where there was no single supplement (an important factor for single travellers as I have been quoted more than double the cost to travel single sometimes!).
The trip to Mombasa was an overnight 9 hour flight. On arrival in Mombasa there was a lengthy period where visa forms and entry/exit documents had to be completed and the visa paid for.
We all then collected our luggage, changed some money into Kenyan shillings and set off to find the Kuoni representative and find the bus that would take me and my fellow travellers to the temptingly named Pinewood Village resort at Diani beach.
A word of warning for anyone considering a trip to Kenya; the roads are rough! Out of Mombasa, which is an island, we took a ferry south. This was by far the smoothest part of the journey. An hour and a half of rather rough road later we arrived at Diani. From here we turned off to follow the coast to our resort.
The road became progressively rougher, with larger and more frequent potholes. The drive became ever more bone shaking, and having spent a long time flying overnight didn't help.
As time passed I looked on with anticipation as each resort came in sight. Then I despaired as I found it wasn't Pinewood Village.
Eventually there was nothing resembling tarmac on the road and we were travelling down a dirt track. I was losing the will to live and still there was no sign of Pinewood Village. The journey seemed to go on and on, until finally after all hope was gone at what appeared to be the end of the world, we pulled up.
All I wanted to do at this moment was get my room key and crawl into bed.
Martha, our Kuoni representative, had been a little concerned for us as we were late arriving in Mombasa and the drive to the resort had taken such a long time, we were hours later than expected. Normally on arrival she gives everyone an 'induction', explaining the facilities and excursions on offer, but she kindly let us rest until the next day.
On Pinewood Village. Kuoni had a few offers for Kenya and I did some basic research on the internet before booking. Generally speaking everyone had good things to say about the place. However, there's one important thing that Pinewood Village lacks and that's LOCATION.
Pinewood is so far from the 'Barclays Shopping Centre' in Diani that a taxi is quite expensive (they probably charge you a fee to cover broken axles). The road is so rough I didn't want to travel it ever again. Also, from what I saw of other resorts when picking up and dropping off people, Pinewood is not that special. There are much more luxurious places closer to town. Another point to note is that some resorts have private beaches and that means you won't be bothered by the beach sellers that have an amazing knack of spotting the new tourist. Next time I go to an unfamiliar place I will be more thorough in my research!
The next day Martha told us of the varied options available. Mindful of the roads I decided on a day trip to Shimba Hills and a 2 day 'safari' at Masai Mara, that was a 2 hour plane ride away. This was when I discovered another fact of Kenyan life - if someone tells you it takes ten minutes to get somewhere, you should at least double the time (sometimes treble). I'm not saying the two hour plane was four hours, but the 'ten minute' drive to the airstrip was closer to thirty minutes.
A pleasant surprise was the lack of mosquitoes, or at least mosquito bites, on my trip to Kenya. I was unfortunate to have been bitten quite a few times on my trip to Montenegro, but a combination of mosquito nets, insect repellent and fumigation meant I only had one or two bites on this trip.
The next day after an early breakfast (including delicious papaya and mango, but also traditional English breakfast staples like bacon and egg) we set off to Shimba Hills National Reserve. Quite small at 74 square miles, Shimba has many varieties of wildlife, including the Sable antelope, indigenous to the area.
I love the way the guide books describe the place. 'The charming little game reserve' is how one book introduces the 'refreshing break from the beach routine'. Perhaps a greater stretch was the 'cool, escorted stroll'. I must have taken the wrong tour, as our ranger took us on a cross country assault course in the noon day heat to Sheldrick Falls. I was breathing so hard I thought I'd become suddenly asthmatic. I suppose it was worth the trip although I was a little concerned I wouldn't make it back up the hill!
After a tasty lunch at the treehouse lodge we went on a drive through the reserve where we saw antelope, elephants and giraffes.
The thrill of seeing huge animals like the elephant and giraffe at Shimba Hills was no preparation for the excitement of my first 'proper' safari at Masai Mara.
Masai Mara borders Tanzania and is effectively a continuation of the Serengeti National Park. It's said that Masai Mara is probably the best place in Kenya to see the maximum amount of wildlife and I wouldn't dream of disagreeing.
Our driver Timothy was very considerate and we had probably the least bumpy drive from the resort to the airstrip. A 20 seat Mombasa Air Safari propeller plane then flew us from Diani to Masai Mara; passing Kilimanjaro on the way.
I stayed at the Govenor's Camp in Masai Mara. The accommodation is in tents, but possibly the most opulent tents you've ever seen, with flush toilets and hot and cold running water.
A buffet breakfast, lunch and dinner and three game drives a day, plus lots of diversions and excursions make this quite a stunning place to visit!
As the guide books say 'the lion is king and rules over the Mara', and when your Land Rover first drives close to a snoozing pride you are childishly excited, snapping away with your camera.
But there is so much more to see! On our drives we encountered a cheetah, hippos in abundance, playful zebra, delightful elephants and a family of giraffe. There were also hyenas, baboons, African buffalo, impala, waterbuck and topi, ostrich and saddle billed stork. My only regrets were not seeing either leopard or rhinoceros.
Some interesting facts.
On lions: The lion is Africa's largest carnivore. The male maintains the territory of the pride while the female does the hunting. Lions are not actually that great hunters, 4 times out of 5 the prey gets away. When females are in heat they can mate over 50 times a day (and we had an opportunity to see some hot lion on lioness action while we were there).
On the cheetah: The world's fastest land mammal capable of 68mph (or 110kph). The cheetahs success rate is 50%, much higher than the lion.
On elephants: The largest land animal on earth can weight 6½ tons, as they never stop growing during their average 80 year life. The largest pair of tusks on record measured 138 inches or 3.49m and weighed 200kg.
On giraffes: The Giraffe has few natural predators. The species reaches sexual maturity by the age of 3-4 years. After a gestation period of about 15 months, a female gives birth to one calf. Twins can also be born but is rare. The young are often the targets of lions, hyenas, and leopards. About a quarter do not survive their first year.

Posing with my Chrysler 300 rental outside my condo in Palm Springs

A view of the beach from my room at Pinewood Village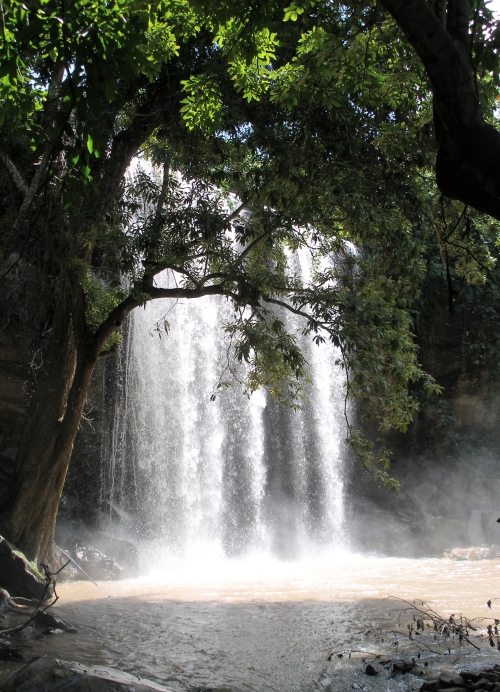 Sheldrick's Falls at Shimba Hills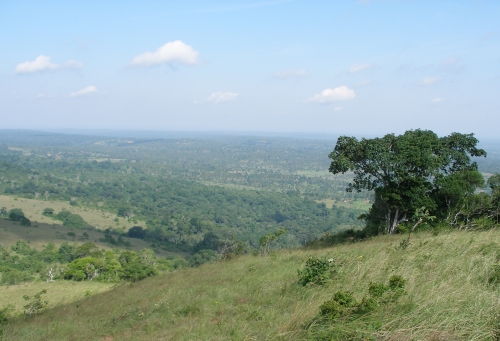 A view of the Shimba Hills Reserve

A giraffe stands in the road waiting for the photo shoot

On safari with Mombasa Air Safari

Passing Kilimanjaro as we fly to Masai Mara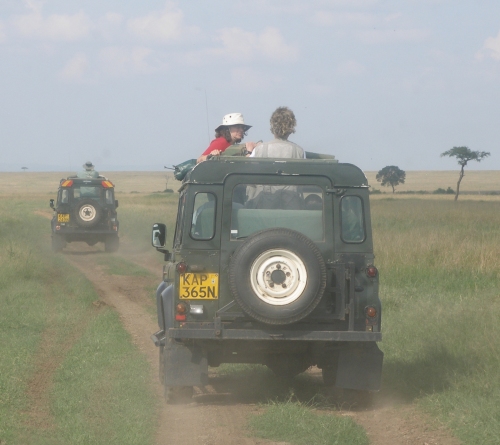 On safari

Our first lioness!

Lion and lioness on our second day snoozing away the day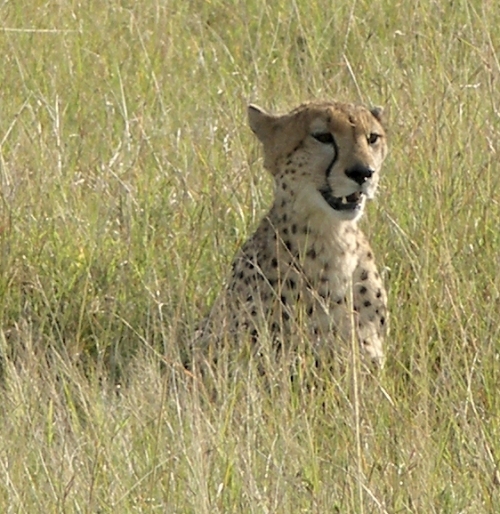 A cheetah poses for us.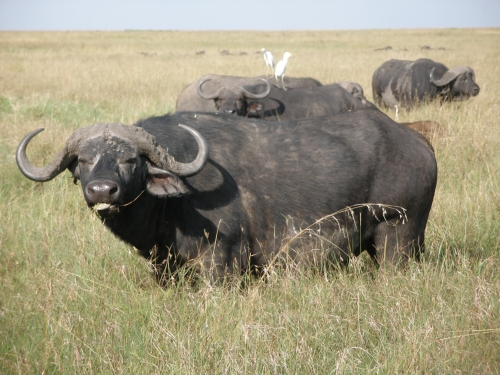 An African buffalo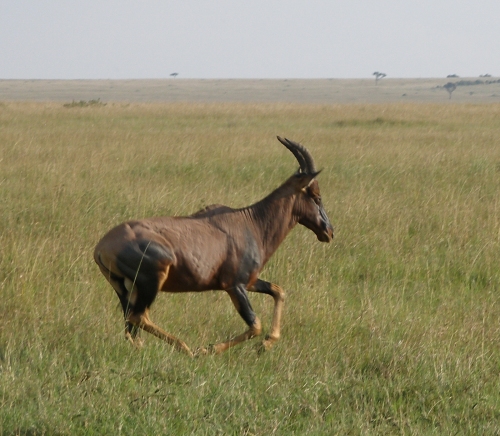 A topi antelope

An ostrich

a saddle billed stork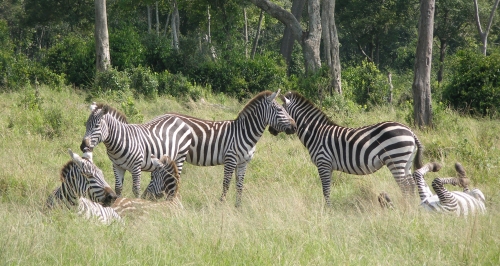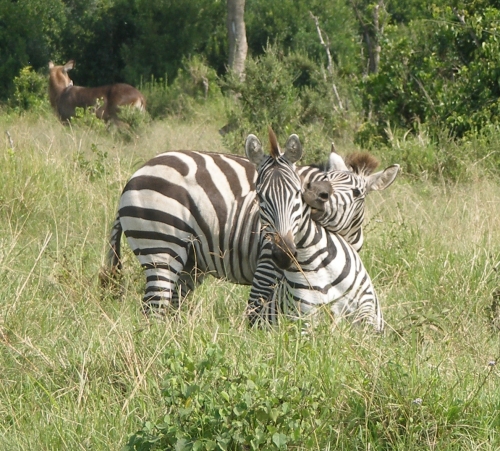 playful zebras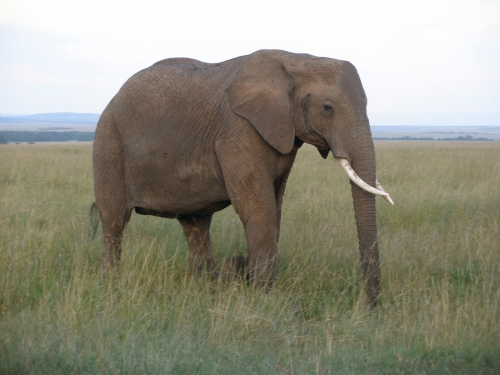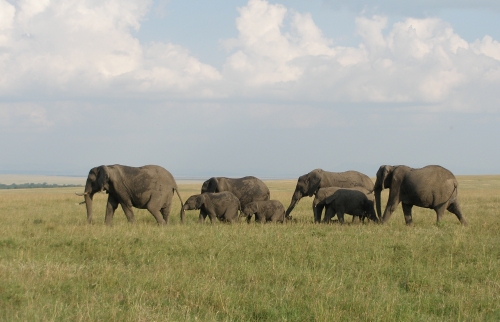 Elephants wander through the Mara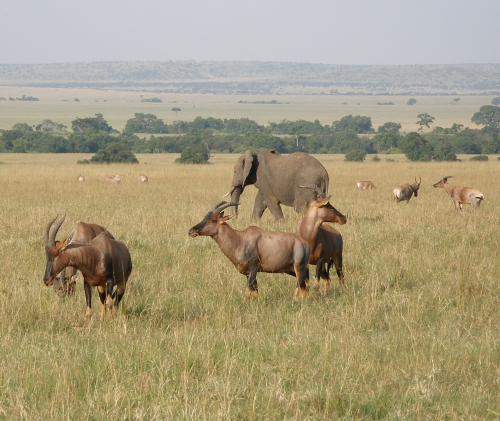 Topi antelope and a wandering elephant

Hippos wallow in the river Mara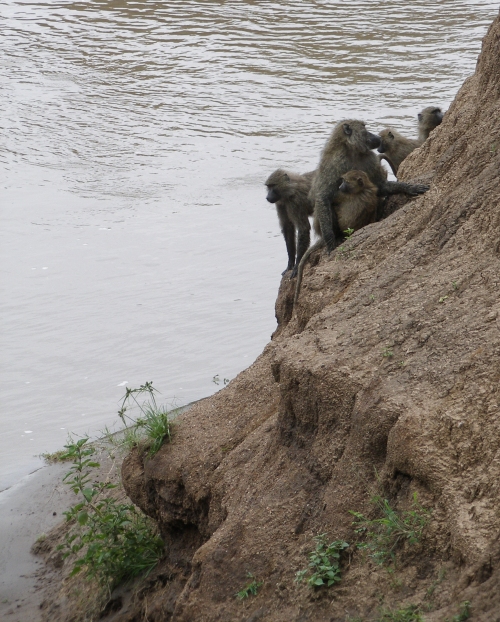 with baboons looking on from the side of the river



A proud father keeps watch over the area

The mother watches our every move

Mother and calf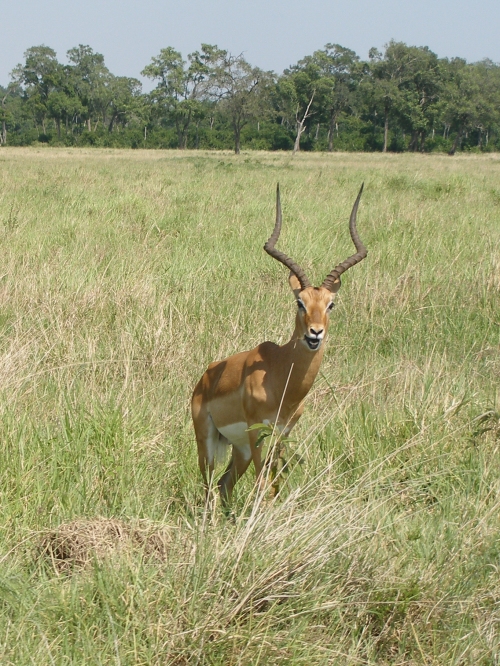 A beautiful impala comes rushing up to say hello

Waiting at the airstrip for the return plane