On day four of the tour we set off for Kerak Castle, a wedge shaped castle built on a ridge, protected on the east and west by steep valleys.
Kerak Castle was built around 1142AD by the Frankish lord of Oultrejourdain, Payen le Bouteiller, to whom the territory had been ceded by King Baldwin II of Jerusalem in 1126. The castle was constructed over foundations of earlier citadels dating back to Nabatean times.
Kerak Castle is typically Crusader in its architecture, with stone-vaulted rooms and corridors leading into each other through heavy arches and doorways.
After lunch in the town of Madaba and a swift visit to the Greek Orthodox church of St. George, we moved on to Mount Nebo.
Mount Nebo is, according to the final chapter of Deuteronomy, the place where Moses was able to view the promised land, where he was buried, and the most revered holy site in Jordan.
The church has a beautiful mosaic floor and stained glass windows; outside the Serpentine Cross or Brazen Serpent Monument is symbolic of the bronze serpent taken by Moses into the desert and the cross of crucifixion. The was created by Italian artist Giovanni Fantoni.
We then moved on to Amman.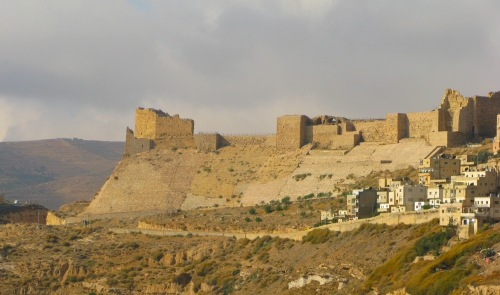 Kerak Castle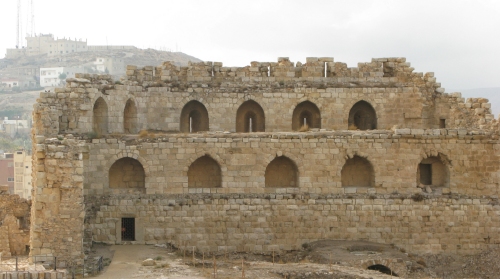 A view from inside Kerak Castle

The Millennium Monument, a welcome to all that visit Mount Nebo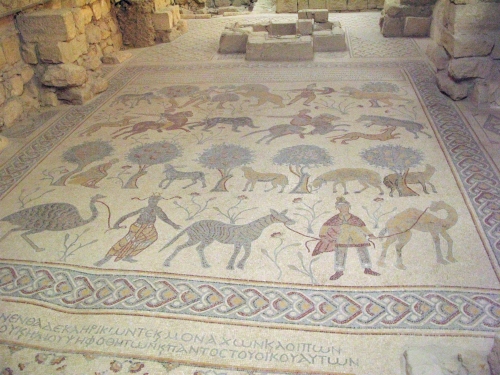 One of the mosaics inside the church

The stained glass windows

The Brazen Serpent Monument in the setting sun