There is no one in Palm Springs quite like Bella da Ball; social ambassador and hostess with the mostest.

Bella, with her with big hair, long legs, short skirts and disarming smile emcees cabaret variety revue shows in Palm Springs and can often be seen at many high profile fundraisers and events in the desert.

Bella's entourage of drag personalities and vocalists are also well known throughout the desert and I'm lucky enough to consider Bella and many of her associates my friends. If you ever need some fun and fabulousness in your life, seek out one of Bella's shows; you are sure of a good evening.

2014 marked the fourth year of driving Bella in the Palm Springs Pride Parade. This year we travelled under the Safe Schools Desert Cities banner as Bella had been honoured with the Champion for Youth Award.

The weather was glorious and the crowd enthusiastic along the parade route. My Audi A4 convertible was the 'parade car'. Bella and her husband Ken waved to the crowd; my friend Joe from New York came along for the experience!

It was also a year since Bella received her star on the Palm Springs walk of fame.

Considering how welcome Bella has made me feel in the desert, her regular promotion of the Royal Family and all things British, I had a word with the Palace and was given permission to make Bella an Honorary Dame Commander of the Most Excellent Order of the British Empire for her service promoting the Royal Family and British culture internationally.

Bella's investiture ceremony was performed at her regular Tuesday night cabaret during Pride week.

Bella wore a fabulous sequined Union Jack dress for the occasion which was very reminiscent of the Spice Girls!

Here is a photo of Bella with her husband Ken wearing her DBE award.

With Bella da Ball, husband Ken, and New York friend Joe in the Palm Springs Pride Parade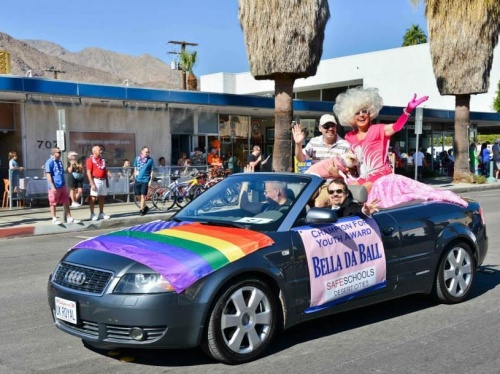 The old Audi A4 convertible was pressed into service for the parade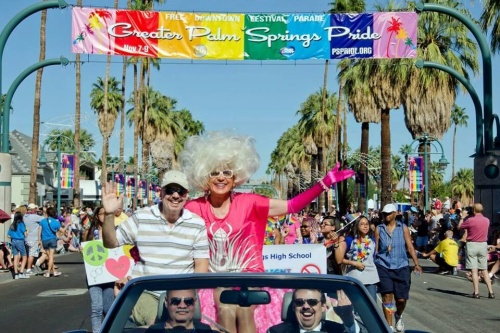 A beautiful November day in Palm Springs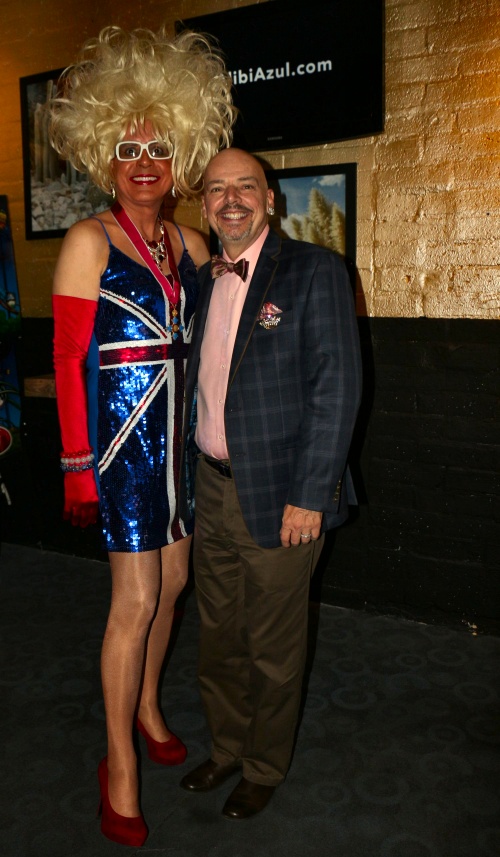 Bella da Ball - honorary Dame of the British Empire - and husband Ken