Palm Springs is near enough my second home, I do have a condo there after all.
I love the desert, the people, the wind farm and the tramway; and I always like to sneak in a visit to the outlets at Cabazon!

The Wind farm is always one of my favourite places to visit

Lying by the pool, apparently fast asleep. I can't have been
conscious or I would have made a better attempt to look good.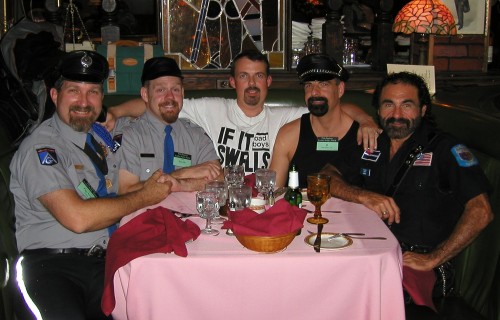 With some friendly folk at the Lyons English Grille

Even the policemen are friendly in Palm Springs
and one let me pose on his bike.