I must have itchy feet. It wasn't long before returning from Sri Lanka and I was travelling to palm Springs once again.
I checked in on my condo at Sandstone Villas, which was very relaxing in the autumn sun. But it wasn't long before I started on a road trip to Las Vegas through the old Route 66 town of Amboy, visiting the crater and Roy's Cafe.
I took another helicopter trip to the Grand Canyon and although the weather wasn't as glorious as my last trip it was still a great day out.
Returning to palm Springs I passed through Pioneertown. Pioneertown started as a live-in Old West motion picture set, built in the 1940s. The movie set was designed to provide a place for the actors to live, and at the same time to have their homes used as part of the movie set. A number of Westerns and early television shows were filmed in Pioneertown, including The Cisco Kid and Edgar Buchanan's Judge Roy Bean. Roy Rogers, Dick Curtis, and Russell Hayden were among the original developers and investors, and Gene Autry frequently taped his show at the six-lane Pioneer Bowl bowling alley.
One small thrill, on a visit to the Rock Garden cafe in Palm Springs, was seeing a roadrunner in the parking lot behind the restaurant. They look nothing like the Warner Brothers cartoon character but they are certainly interesting birds!

Sandstone Villas in the Palm Springs sun

The pool by my condo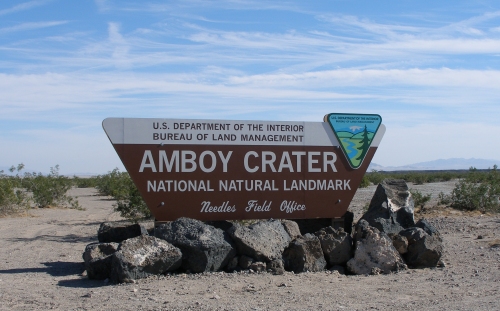 Another trip through Amboy with a stop at the crater

A view of Amboy's creater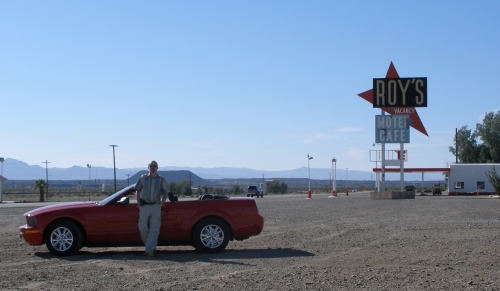 Posing with my Mustang at Roy's Cafe in Amboy

The Hoover Dam seen from the helicopter on the way to the Grand Canyon

Entering the Grand Canyon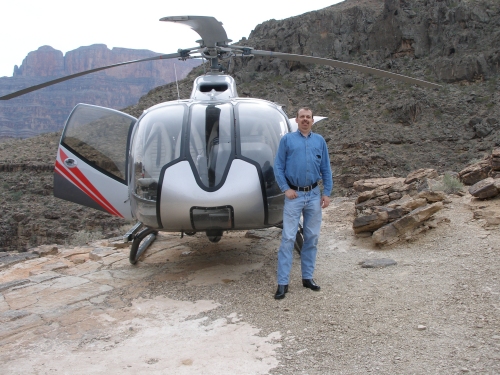 After landing at the bottom of the canyon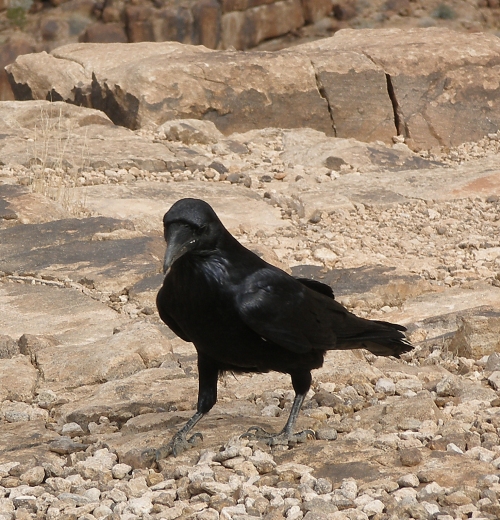 The wildlife comes to investigate food offerings from tourists

A cheeky squirrel makes off with a tasty dorito

The return flight to Las Vegas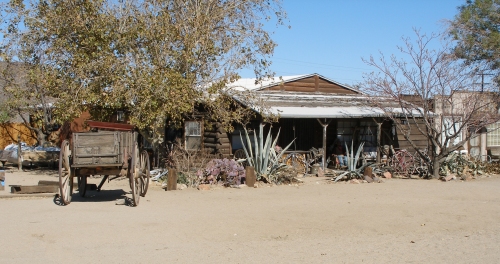 Pioneertown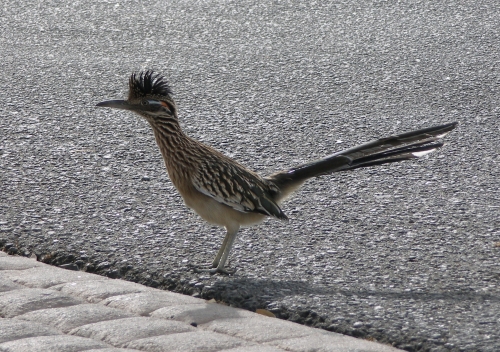 A roadrunner outside the Rock Garden cafe in Palm Springs