A few photos from my visit to San Francisco, Las Vegas and Palm Springs over Christmas 2002.
The weather in San Francisco was pretty nasty, raining and not too good for taking the usual tourist shots. However, I'd been to San Francisco many many times before, so I wasn't too worried.
In Las Vegas I stayed at Treasure Island, but the best fun I had was at the Star Trek exhibition at the Hilton. I'm a very hard man to please but the ride at the Star
Trek exhibition really impressed me!
I'd also like to thank all the people that dress up as Borg, Klingons, Ferengi etc.
I have great admiration for these people, staying 'in character' for hours on end in hot costumes. At least movie stars can take a break when the cameras stop!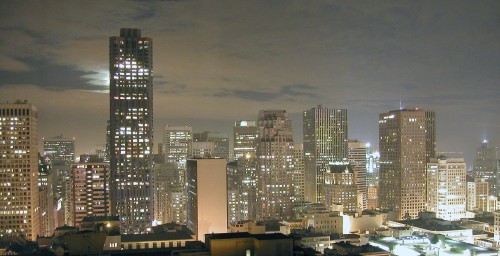 A night time photo from the window of the hotel in SF

A shot of the Transamerica Building from the hotel window.

This female at the Star Trek exhibition in Las Vegas said that
if I learned Klingon mating rituals I should return!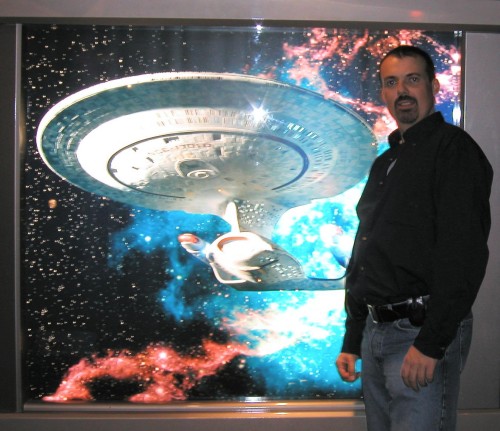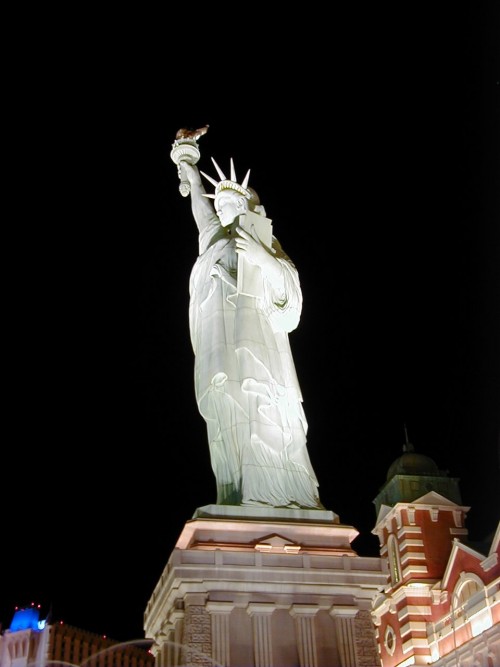 The New York New York hotel in Las Vegas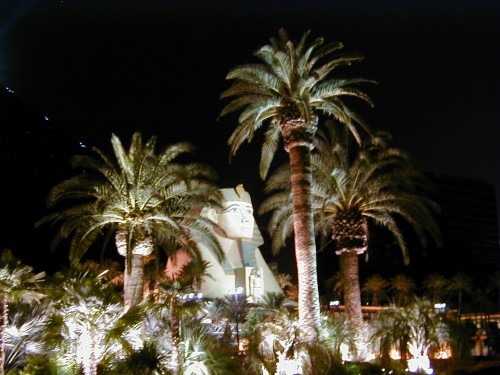 The Luxor's sphinx (go and see the real thing!)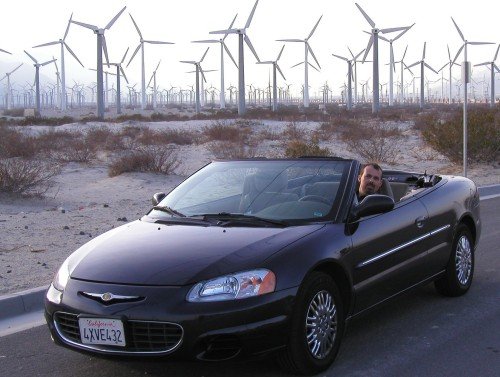 The wind farm just outside Palm Springs
and right by the railway station.

The Palm Springs railway station, not exactly busy!

The Palm Springs aerial tram, quite an amazing ride!