Hope Bay is the home of the Argentine Esperanza Base.
The old British Base D was established here in 1945, partly burned in 1948, and closed in 1964.
The Argentine Base was established in 1952, with an extensive military presence by the Argentine Navy. The first Antarctic human birth was here in 1978, all part of Argentine efforts to claim this area as theirs no doubt.
Hope Bay is also 'famous' for the first shots fired in anger in Antarctica, when in 1952 an Argentine shore party fired a machine gun over the heads of a British Antarctic Survey team.
The Argentines later extended a diplomatic apology.
Having said that the Argentines at Esperanza were quite a pleasant lot, having set up a table with food and drink for us all, along with a souvenir shop and a chance to send a few postcards home. Our guides said that they sometimes aren't too keen on guests, so either we were very lucky or they were desperate for some company!
As you can see from the photos, there are thousands of penguins around. These are Adelie penguins, and some of them just love to be photographed.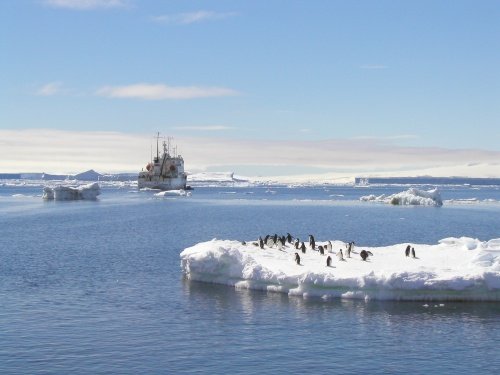 A view of the ship and the penguins partying on the icebergs at Hope Bay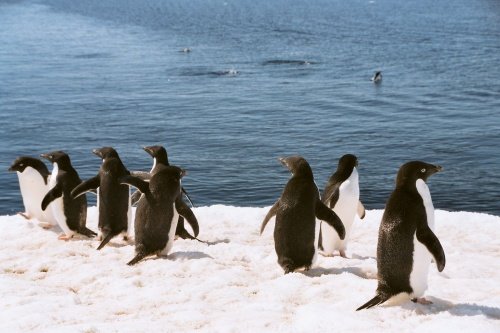 These Adelies are preparing themselves for a plunge into the sea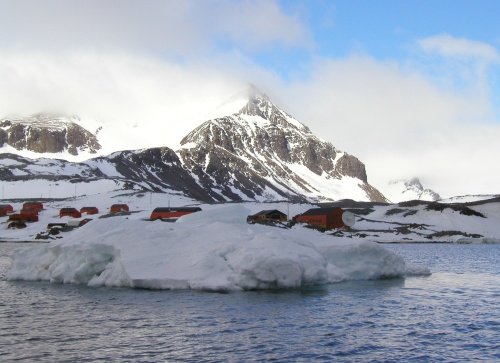 The Argentine Esperanza Base taken from the ship as we approached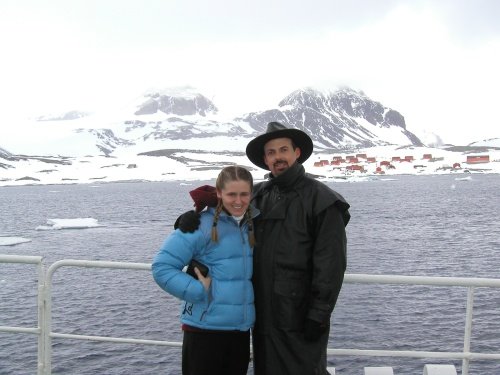 Jamie and I pose for the cameras once again

A well groomed Adelie ponders the view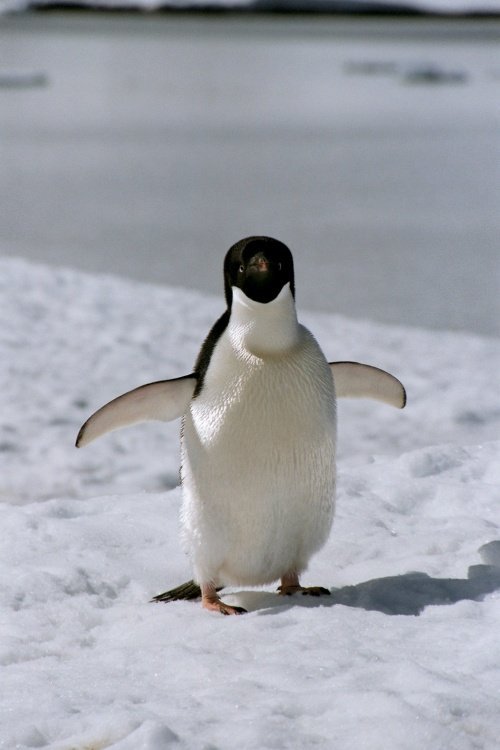 This Adelie penguin was begging to have a photo taken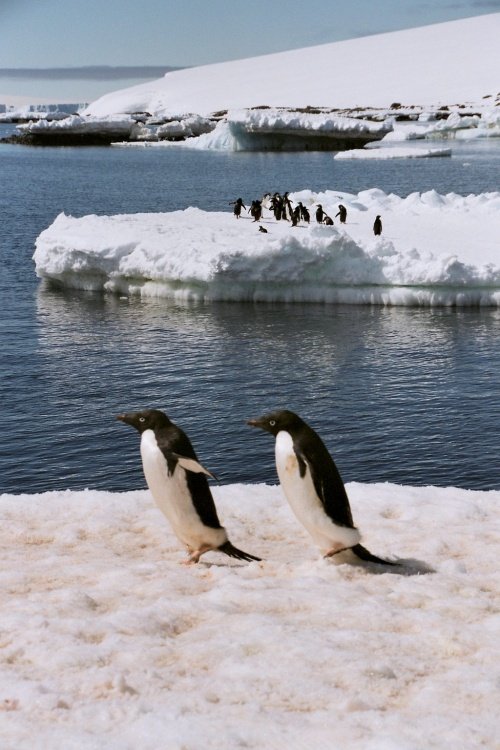 These two had obviously forgotten their VIP pass for the
penguin party on the iceberg in the background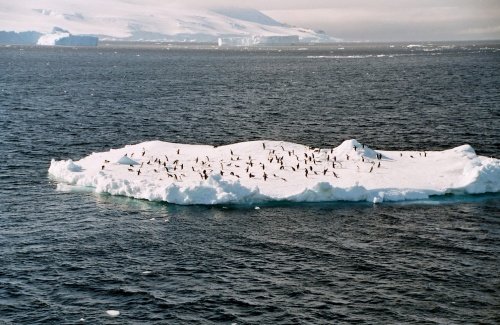 The penguin party in full swing at Hope Bay

A leopard seal (I think) takes a nap on a berg after a tiring penguin party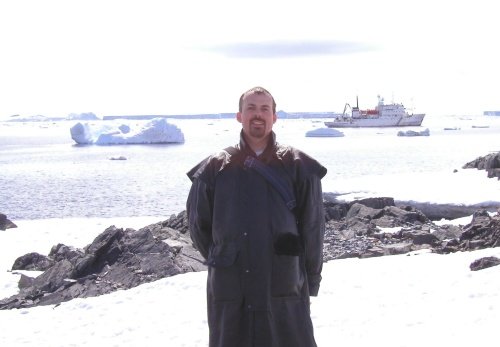 My first Antarctic continent photo, with the Multanovskiy behind me.

Patrick, a fellow passenger and Brit (currently living in Papua New Guinea) promised not to eat the penguins.