Paradise Bay is the site of a summer only Chilean station and an unmanned Argentine station.
The Argentine station's main buildings were destroyed by fire in 1984. Apparently the supply ship arrived after a long winter and the doctor, who was looking forward to going home, was told that no relief doctor was on board and so he'd have to stay another winter. He decided that if the station burned down they'd have no option but to take him home!
Yes of course, Paradise Bay is home to penguins, gentoos in abundance. But also in the area are large numbers of blue-eyed shags and it's here that we saw minke whales.
On this particular day, as you can see, the weather was astounding. So what better time could there be to have a grand Antarctic barbeque (on the ship of course). A zodiac went out to Port Lockroy (a Great British Base!) and picked up the three chaps working there. They came back to the ship for a nice hot shower and joined us for the barbeque.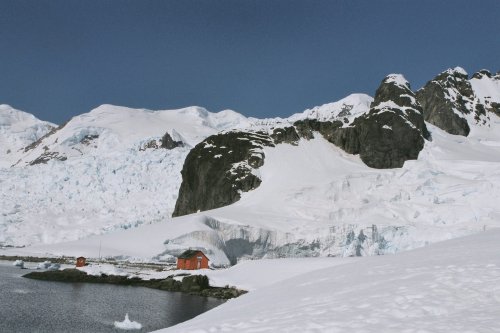 Paradise Bay Station

Approaching Paradise Bay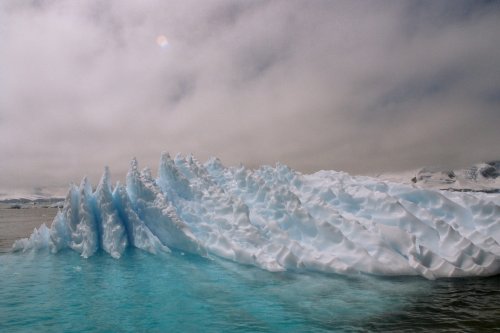 An amazing iceberg formation in Paradise Bay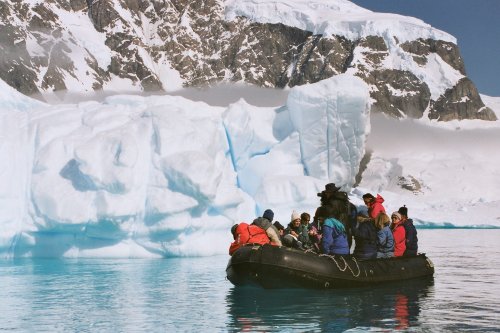 Fellow passengers stare at the icebergs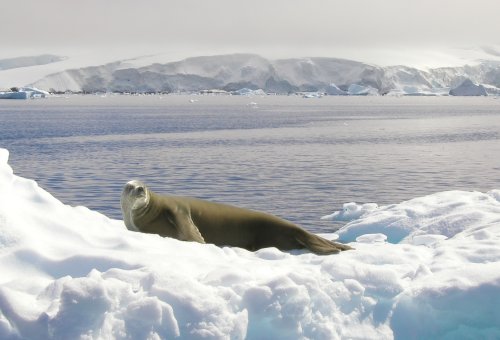 A crabeater looks up to see what the fuss is about

Whereas this sleepy seal couldn't care less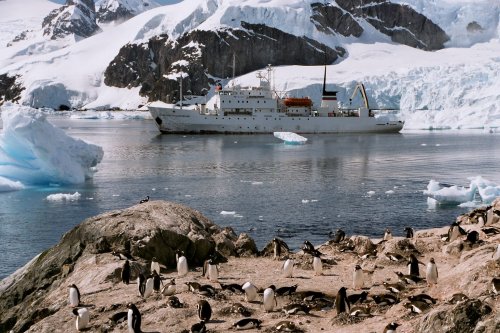 Penguins go about their business

Gentoos wonder if they should start sunbathing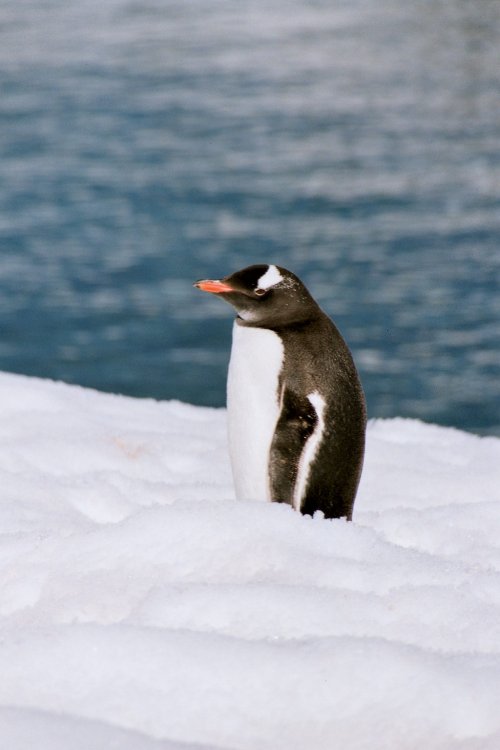 A Gentoo relaxes in the snow

Blue Eyed Shags nest in the rocks

A Minke whale makes an appearance!

Port Lockroy Pete enjoys the Antarctic barbeque and a beer