Thanks to my fellow passenger Paul Carlton for many of these photos of the Lemaire Channel, as I was having a bad hair day.
To be honest, this particular morning found me just a little sleep deprived. A 5.30am 'grab it and run' pastries and hot coffee was just too early.
I did grab a pastry (the last one I think!) and a coffee, managed a shower to try and wake up, pulled on my all weather gear and turned my tag to off. But when I climbed out on deck and found the zodiacs weren't yet ready to depart I let the desire to return to my cabin overwhelm me and I missed a cruise of 'iceberg alley'. I did sleep well though!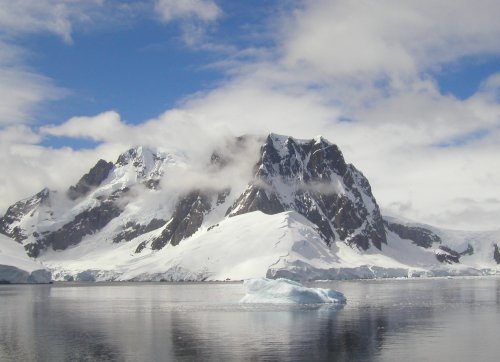 Approaching Petermann Island, the peaks can reach 3000 feet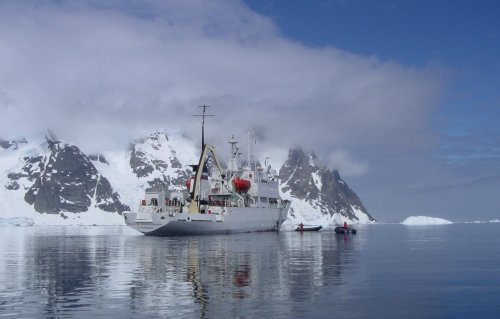 The Multanovskiy at Petermann Island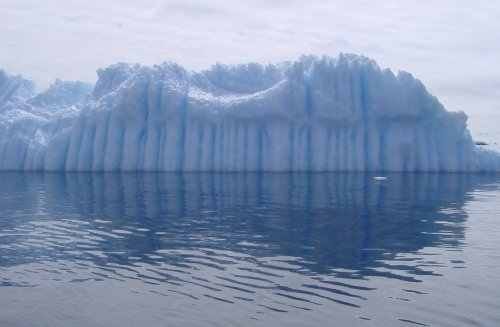 A fascinating iceberg formation in the Lemaire Channel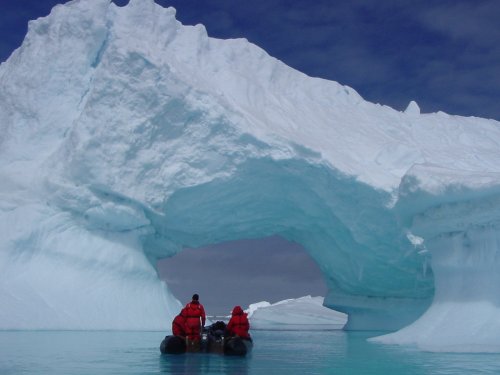 A superb tunnel iceberg in the Lemaire Channel